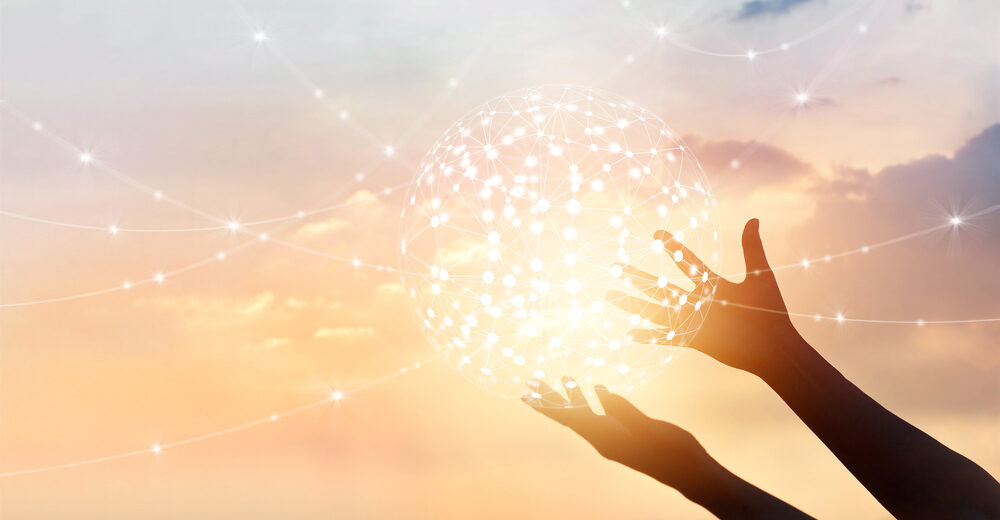 Cyclotek invests in new tripartite research hub with Monash University and Life Molecular Imaging.
Posted on: 04 October 2021
Uncategorized
The Commonwealth Government's Global Innovation Linkages Program has invested $1 million to establish a Research & Development manufacturing hub for the production and commercialisation of new [18F]-PET imaging agents, as part of a collaboration being led by Monash University. Program partner Cyclotek (Aust) Pty Ltd has contributed $600,000 to this project to boost global demand for imaging agents in disease imaging.
Imaging Agents are used to visualise the function of internal organs, perform clinical analysis and in medical procedures. The team identified an opportunity to respond to a burgeoning clinical appetite worldwide for imaging agents in disease diagnostics, and develop more precise diagnoses to support new potential therapies.
The tripartite partnership brings together the skills and specialised expertise of Monash University (the Australian Translational Medicinal Chemistry Facility, the Alfred Research Alliance-Monash Biomedical Imaging node and the Department of Neuroscience, Central Clinical School), Cyclotek and Germany's Life Molecular Imaging GmbH (LMI), with in-kind contributions from all three partners bringing the overall value of the program to $2.352 million.
Positron emission tomography (PET) is a non-invasive imaging technique with high sensitivity to enable identification of important disease biomarker information, from glucose metabolism in cancers, to brain amyloid plaque deposition in Alzheimer's disease patients. PET has revolutionised diagnoses and management in these diseases.
Monash will research and develop new molecules and work with Cyclotek and LMI to validate [18F]-labelled probes in disease models, followed by preclinical and clinical development. These Australian-grown diagnostics will be delivered to Australian (Cyclotek) and global (LMI) patients through networks of local supply-on-demand centres.
Project lead and Director of the Australian Translational Medicinal Chemistry Facility (ATMCF) at the Monash Institute of Pharmaceutical Sciences (MIPS), Professor Jonathan Baell, says Australia's ability to capitalise on opportunities created by new technologies has significant impact on our economic success, security and social cohesion.
"This project straddles the capabilities of two of the six Industry Growth Centres that have been identified by the Australian Government, including Advanced Manufacturing and Medical Technologies and Pharmaceuticals."
"Notably, the Critical Technologies Policy Coordination Office has also recently identified nuclear medicine and radiotherapy precision medicines as two of the nine priority critical technologies in the health sector that are likely to have a major impact on Australia's national interest in the next decade – our project aims to increase the practical application of precision medicine in diseases characterised by disordered inflammatory and immune responses."
"Cyclotek is pleased to be partnering with such an excellent multi-disciplinary team with extensive experience in the field of radiopharmaceutical development and implementation," said Greg Santamaria, CEO Cyclotek Group.  "Engagements with institutes and commercial parties are made possible due to long relationships and one of mutual respect to each core expertise they bring into the project. The leadership team of Professor Baell, Professor Terence O'Brien, Dr Rob Ware (Cyclotek Chief Medical Officer) and Dr Andrew Stephens (LMI Chief Medical Officer) builds out to an incredible research team at each of the centres to which Cyclotek has had many years of positive engagements. We welcome this co-investment from the Global Innovation Linkages Program to expand the opportunities that radiopharmaceuticals can provide patients with debilitating diseases."
"Life Molecular Imaging has one of the broadest PET portfolios focussing on neurodegeneration in the industry.  We look forward to continuing our efforts to visualise key events in neurodegeneration with novel PET tracers. Furthermore, LMI has a history of rapidly translating promising preclinical candidates into clinical studies. In this manner the collaboration between LMI, Monash and Cyclotek is a very synergistic relationship," said Andrew Stephens, M.D., Ph.D., LMI Chief Medical Officer.
The ATMCF, funded by Therapeutic Innovation Australia, National Collaborative Research Infrastructure Strategy and MIPS, actively collaborates with researchers from universities, medical research institutes, government research agencies and industry. Also working alongside Professor Baell is ATMCF Facilities Manager, Dr Leanne Hawkey and Dr Ramesh Mudududdla, who will lead synthetic organic chemistry for the project.
Professor Terence O'Brien will lead, in collaboration with early career researchers Dr Lucy Vivash and Dr Bianca Jupp (Head of the Pre-clinical PET facility), the in-vivo PET studies for the novel radiotracers developed in this program within the dedicated ARA-MBI pre-clinical imaging node (in the Department of Neuroscience, Central Clinical School, Monash University, at The Alfred hospital precinct). This will include validation, as well as studying the tracers in clinically relevant chronic rodent models of neurological conditions e.g. epilepsy, traumatic brain injury, stroke.
"We are very excited to be involved in this project as it will provide us with new tools to visualise and quantify inflammation in the living brain with unparalleled precision. To date, it has not been possible to distinguish 'good' from 'bad' inflammation using PET, nor between the distinct cell types that mediate this important process. These new tools will allow us to identify how these divergent processes contribute to brain disease and help us to discover new therapies," said Dr Bianca Jupp, ARA-MBI Lead PET-CT Scientist.
"We are very much looking forward to working closely with our long-standing partner, Cyclotek, our international partner LMI and our colleagues at Monash to progress this exciting program. We also thank the Global Innovation Linkages Program and Department of Industry, Science, Energy and Resources for their support," said Professor O'Brien.
About Cyclotek (Aust) Pty Ltd
As a leading radiopharmaceutical manufacturer in Australia and New Zealand, our mission at Cyclotek is to improve patient outcomes with accessible targeted radiopharmaceuticals. Our novel PET-tracers provide patient-specific insights into their disease state, providing earlier diagnosis, more accurate assessment of disease extent and improved treatment planning and monitoring.  Cyclotek offers a range of radiopharmaceutical products in oncology and neurology bringing patient-centred diagnostics to life. With long-standing pharmaceutical company engagements, Cyclotek has a strong history of undertaking product development and technology transfers to support clinical trials and investigator sponsored studies. We seek to advance therapeutic discovery, further refine diagnostic pathways and drive higher standards in personalised medicine. Please visit https://www.cyclotek.com.
About Life Molecular Imaging
LMI (formerly Piramal Imaging) was formed in 2012 with the acquisition of the molecular imaging research and development portfolio of Bayer Pharma AG. It is now part of the Alliance Medical Group (a member of the Life Healthcare Group) offering an integrated business including research and development laboratories, a network of cyclotrons, radiopharmacies and imaging facilities. By developing novel PET tracers for molecular imaging, LMI is focusing on a key field of modern medicine. LMI strives to be a leader in the Molecular Imaging field by developing innovative products that improve early detection and characterization of chronic and life-threatening diseases, leading to better therapeutic outcomes and improved quality of life. Please visit https://life-mi.com.