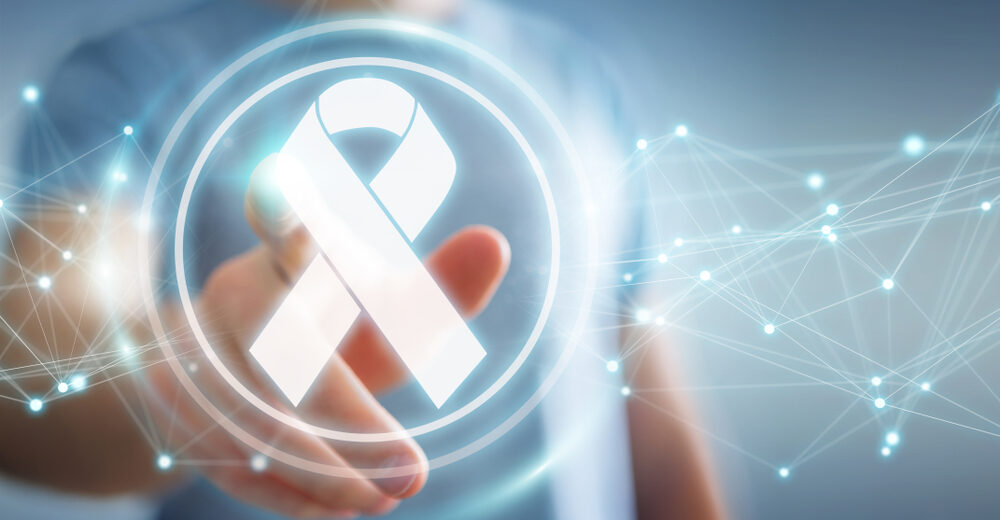 GenesisCare in collaboration with Cyclotek, conducts a 100 patient prospective trial on the use of 18F-DCFPyL (PSR) PET/CT in men with detectable PSA post-prostatectomy.
Posted on: 09 June 2021
Latest News
GenesisCare have recently published an article examining Patterns of disease detection using 18F-DCFPyL PET/CT imaging in patients with detectable PSA post prostatectomy being considered for salvage radiotherapy: a prospective trial.
 GenesisCare conducted a 100 patient prospective trial on the use of Cyclotek's Prostate Specific Radiopharmaceutical (PSR) 18F DCFPyL PET/CT imaging agent in men with detectable PSA post-prostatectomy being referred for salvage radiotherapy.
 Prostate Cancer is the most common cancer diagnosed in Australian men (>19,000 cases annually)[1] and the most common cancer in New Zealand men (> 3,000 cases annually).[2]
PSR is a radiopharmaceutical tracer with a strong binding affinity to PSMA. PSMA, a membrane bound receptor protein, is highly expressed when prostate cancer presents and is visible when undergoing a positron emission tomography (PET) scan. Cyclotek currently supplies PSR as an extemporaneously compounded PET radiopharmaceutical made to order by customers for particular persons.
The paper, published in the European Journal of Nuclear Medicine, reports PSR provides improved detection of recurrent disease in just under half the cohort (46.4% positive detection rate) with a detectable PSA (PSA >0.2 to <2.0 ng/mL) with improved detection compared to diagnostic CT.[3]
Subsequent papers by GenesisCare will "report on change in management and biochemical outcomes in patients who then undergo salvage radiotherapy with the 18F-DCFPyL (PSR) scan information" says Dr. Michael Ng, Principal Investigator and Radiation Oncologist at GenesisCare.
With at least 30% of patients in the study with PSR detected nodal disease, PSR would alter management by "inclusion of nodal disease with salvage prostate bed radiotherapy".[4]
"Cyclotek is pleased to support and assist the clinical discovery of how 18F-DCFPyL (PSMA PET Radiopharmaceutical) is bettering patient knowledge and outcomes" says Greg Santamaria, CEO of Cyclotek.
Cyclotek would like to thank our key partners, the Australian Government as part of its CRC Projects Program, GE Healthcare and Macquarie University, for their assistance with the development, implementation and expansion of 18F-DCFPyL manufacturing, distribution and clinical trial capabilities together with the MSAC submission development and application.
For further information please contact Mr. Greg Santamaria (CEO) or Dr. Rob Ware (CMO) at Enquiries@cyclotek.com
[1] Cancer Council, https://www.cancer.org.au/cancer-information/types-of-cancer/prostate-cancer
[2] Prostate Cancer Foundation, https://prostate.org.nz/prostate-cancer/
[3] European Journal of Nuclear Medicine and Molecular Imaging, https://link.springer.com/epdf/10.1007/s00259-021-05354-8?sharing_token=4Ev1g0J_4GU9Oxug4mFiRve4RwlQNchNByi7wbcMAY7Iw2hF8eQ3pGp3tHqFLXlOyk3ug29vVQDHwNi-NwWjHLt1htl9GGharpRAiMhcEPbfL08NpR_XXOxaX8V3__eV8DT4MynsmI_YF5eRmYdgL7za_RGs6dU-r2IH1wlQfnE%3D
[4] European Journal of Nuclear Medicine and Molecular Imaging, https://link.springer.com/epdf/10.1007/s00259-021-05354-8?sharing_token=4Ev1g0J_4GU9Oxug4mFiRve4RwlQNchNByi7wbcMAY7Iw2hF8eQ3pGp3tHqFLXlOyk3ug29vVQDHwNi-NwWjHLt1htl9GGharpRAiMhcEPbfL08NpR_XXOxaX8V3__eV8DT4MynsmI_YF5eRmYdgL7za_RGs6dU-r2IH1wlQfnE%3D