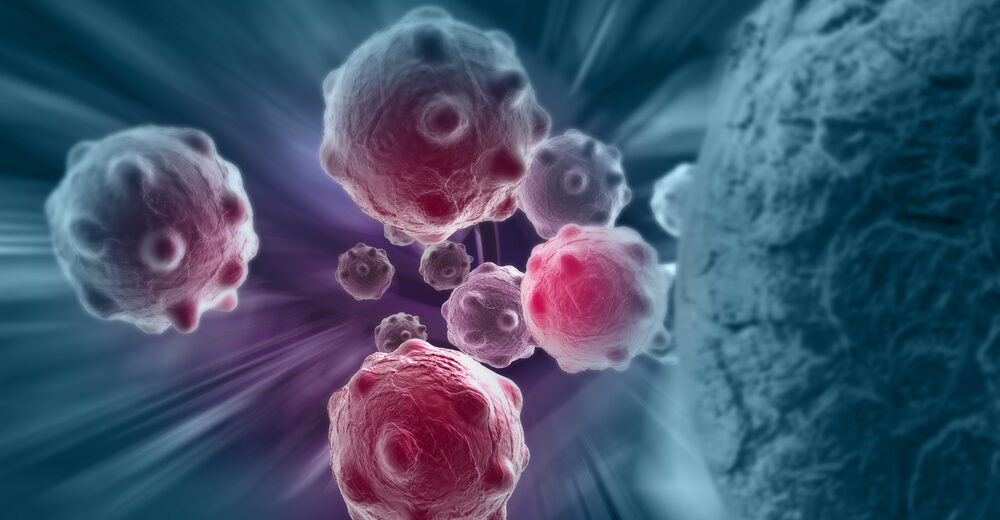 Cyclotek's journey from lab to first-in-human: bettering cancer diagnostics to improve patient outcomes
Posted on: 08 July 2021
Latest News
Melbourne, Australia – 30 June 2021. Cyclotek manufactures 64Cu-SPION-CAR-T cell radiopharmaceutical for a first-in-human trial.
Cancer remains a major cause of illness in Australia, with over one million Australians having lived with or currently living with cancer. "Cyclotek's mission is to improve patient outcomes with accessible targeted radiopharmaceuticals; continued improvements in diagnostic technologies can increase the likelihood of detecting cancer and even improve outcomes from cancer treatments" says Greg Santamaria, CEO of Cyclotek.
In 2017, Cyclotek joined a collaboration with RMIT University, Cell Therapies Pty Ltd (CTPL) and Peter MacCallum Cancer Centre (Peter Mac). Peter Mac led this collaboration to develop a world-first diagnostic platform for in-vivoreal time tracking of CAR-T cells labelled with 64Cu-SPION (super paramagnetic iron oxide nanoparticles). The research program was initially funded by an Australian Research Council (ARC) grant and later by Global Innovation Linkages (GIL) program.
"Chimeric antigen receptor (CAR) T-cell therapy is a form of immunotherapy that enables the immune system to kill cancer cells by inserting a targeting receptor into T-cells for patients whose disease has relapsed after standard treatments," notes Prof. Simon Harrison, Director, Centre of Excellence in Cellular Immunotherapy, Peter Mac.  "The dynamic real time CAR-T cell tracking platform is designed to study the biodistribution of CAR-T cells using clinical grade dual PET/MR imaging to better understand disease resistance to cellular immunotherapies" says A/Prof. Dominic Wall, Chief Scientific Officer, CTPL.
People and the Project:
To address the lack of effective imaging tools in providing cell tracking data for cell based therapies, RMIT team led by Prof. Vipul Bansal developed a hybrid PET/MR contrast agent (64Cu-SPION) using smart design principles. In collaboration with CTPL and Peter Mac, RMIT researcher, Sam Anderson demonstrated superior retention of hybrid contrast agents in CAR-T cells and detection by PET/MR scanners, post administration. The joint effort led to groundbreaking research that provides simple, scalable and non-invasive cell tracking platform which is not only biocompatible but also does not pose any inherent risk to the CAR-T cells.
"Transitioning the GMP compliant lab to enable the radiolabelling development, testing, optimisation and validations to a phase 0/1 compliant imaging agent presented enormous challenges" said Mark Frazzetto, Director of Operations: Quality, Regulatory & Research at Cyclotek.  Confident that Cyclotek's expertise in commercial manufacturing of radiopharmaceuticals combined with the CTPL cell manufacturing team will facilitate the translation of a laboratory-based nanoparticle synthesis to a clinical grade labelled CAR-T cell dose in a phase 1 clinical trial was well justified says Greg Santamaria, CEO of Cyclotek.
Key Steps:
Cyclotek and the whole project team's success would lie in the collaborative development of following key labelling steps:
The first stage involved Cyclotek and CTPL to verify that SPION's synthesized by the RMIT team met the product specification and passed the sterility acceptance criteria.
During the second stage the team optimized 64Cu-SPION loading into CAR-T cells and assessing the impact of 64Cu-SPION on the CAR-T cell functionality. To study the biodistribution of labelled CAR-T cells, mouse studies were conducted using both animal PET scanner in Prof. Carleen lab and clinical grade dual PET/MR at Royal Children Hospital (RCH). The above studies allowed Cyclotek's lead production chemist, Nicholas Zia to assess the impact of radiation dose on manual handling of 64Cu radioisotope and radiolabelling operation.
The third stage was to implement measures and retrofitting the process which allowed Cyclotek to radiolabel the cells manually in their GMP certified facility located at the Victorian Comprehensive Cancer Centre, Melbourne. The facility measures included the purchase and validation of dedicated PHL isolator (Grade A environment). Additionally, checks were established to minimize radiation exposure to the operator, preparation of validation and standard operating procedures documentation, in-process and quality control testing and implementing the processes to prevent the risk of product cross-contamination.
Finally, Cyclotek implemented all these new processes and validated them in accordance with standard practices of radiopharmaceutical manufacturing to synthesise a sterile validated PET/MR contrast imaging agent for the labelling of CAR-T cells. Cyclotek successfully produced clinical grade labelled CAR-T cells dose for use in a phase 1 clinical trial that was re-infused into the patients at Peter Mac.
Project outcomes:
The joint project team led by Prof. Simon Harrison and Dr. Ritu Singla, Project Manager, CTPL was successful in conducting a first-in-human clinical trial. The team established the proof-of-principal that they can track the biodistribution of adopted CAR-T cell therapy in real time with clinical grade dual PET/MR scanner. The study validated and demonstrated the potential for cell tracking in immunotherapy to provide breakthrough outcomes in the field and treatment of cancers.
Acknowledgements:
Cyclotek would like to acknowledge the incredible efforts of our staff, in particular Dr. Mark Frazzetto, Joshua Seale, Nicholas Zia, Robert Santamaria, Melanie De Graaf and James Santamaria together with the many supporting staff who were engaged with this project. Furthermore, we would also like to thank Prof. Vipul Bansal, Sam Anderson, Dr. Jyoti Arora, Amanda Gammilonghi of RMIT, Prof. Simon Harrison and Prof. Ben Solomon of Peter Mac, A/Prof. Dominic Wall, Dr. Ritu Singla and Gerry McKiernan of CTPL for their insight and technical expertise. Cyclotek would also like to acknowledge Juno Therapeutics and GIL grant for their funding support and RCH for conducting dual PET/MR scans.
For further information pertaining to the project, please see attached poster, presented at American Society of Clinical Oncology (ASCO) 2020 and below links:
Australian Research Council, V Bansal, R Shukla, S Bhargava, R Hicks, SJ Harrison, D Wall, R Wood; Radio-Magnetic Nanoparticles as Bimodal PET/MR Imaging Contrast Agents for Dendritic Cell Tracking, 2013.
Australian Government: Department of Industry, Science, Energy and Resourceshttps://www.industry.gov.au/data-and-publications/better-diagnostic-technology-for-cancer-detection