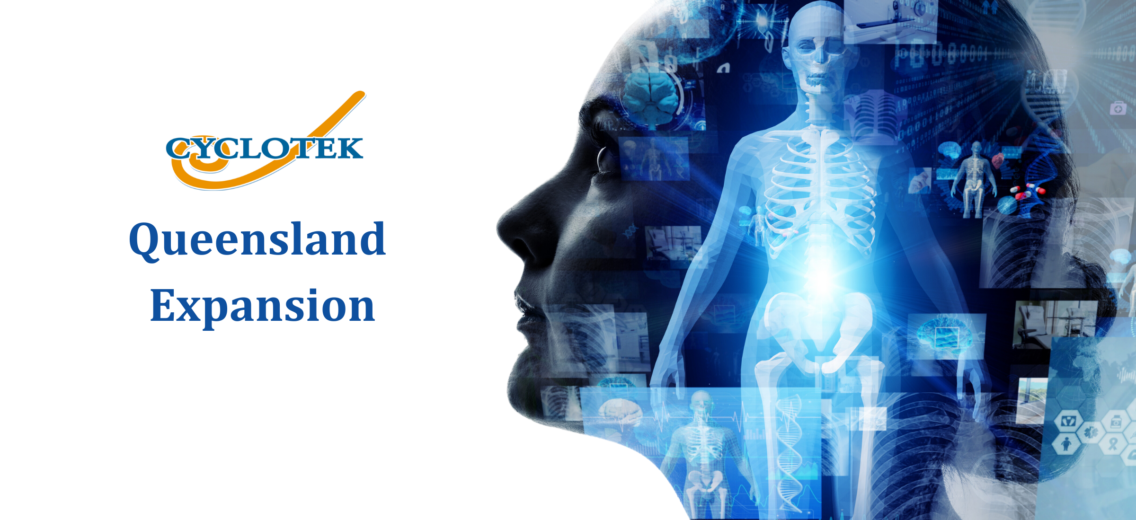 Cyclotek Announces Launch of Second Cyclotron Manufacturing Facility in Queensland, Further Expanding Access to Critical PET Radiopharmaceuticals
Posted on: 27 July 2023
Company
QUEENSLAND, AUSTRALIA:

In a continued commitment to driving growth and innovation in the radiopharmaceutical industry, Cyclotek today announced the development of its second manufacturing facility in Queensland. This expansion underscores Cyclotek's dedication to our customers and their patients, reinforcing the company's role as a progressive and reliable partner in the industry.
Cyclotek's state-of-the-art facility will be its second manufacturing base in QLD, doubling Cyclotek's current tracer production capacity within the state. This resolute response to growing customer demands provides the industry with the certainty and capability needed to sustain the forecast growth. Through this facility, Cyclotek will establish a comprehensive supply across the state of Queensland.
"We are truly grateful for the unwavering support from our customers," comments Cyclotek CEO Greg Santamaria."The new facility is a reflection of our commitment to them and to meeting their increasing requirements, ensuring they can provide even better care for their patients. The industry is growing and expanding more into regional and rural areas, and Cyclotek is responding.
Cyclotek has partnered once again with GE HealthCare to supply the cyclotron, synthesis units, and Comecer hot cells. This configuration has a proven track record for delivering efficient, reliable, and sustainable production capabilities.
More than two decades of collaboration between Cyclotek, GE HealthCare and Comecer has continually driven improved performance and established a deep reservoir of industry knowledge and expertise, enabling the trio to provide ongoing and dependable service excellence. The new facility is a testament to this successful partnership, solidifying a legacy of innovation and growth in the radiopharmaceutical industry.
Details about the site and project planning will be released in due course. Cyclotek is excited about the prospects this project holds, not only for the company but for the wider radiopharmaceutical industry. Cyclotek is committed to the ongoing exploration of innovation in radiopharmaceuticals, heralding an exciting era for the industry and those who depend on its breakthroughs.
For more information, please contact: Mr Greg Santamaria, CEO – enquiries@cyclotek.com
About Cyclotek
Cyclotek is a global leader and innovator in the radiopharmaceutical industry. We are dedicated to providing radiopharmaceuticals of the highest quality and reliability, manufactured in compliance with rigorous global standards. Our mission is to ensure healthcare providers have the best tools available for precise diagnostics and therapies, ultimately improving patient care and outcomes.
At the heart of Cyclotek is a steadfast commitment to our customers. We understand that their needs and growth aspirations are central to our operations, and we work relentlessly to support them in every possible way. From cutting-edge manufacturing facilities to unparalleled customer service, every aspect of our business is designed with this commitment in mind.
We are more than just a manufacturing company; we are an innovation hub, continuously driving advancements in the radiopharmaceutical field. We believe in the transformative power of innovation, and we are dedicated to pushing boundaries, challenging norms, and pioneering breakthroughs.
Above all, Cyclotek stands for quality, reliability, customer focus, and innovation. Our customers, their patients, and the radiopharmaceutical industry as a whole can depend on our commitment to these values as we strive to make a positive impact on healthcare across the globe."