Cyclotek has an extensive reach for delivery of PET Radiopharmaceuticals throughout Australia and New Zealand.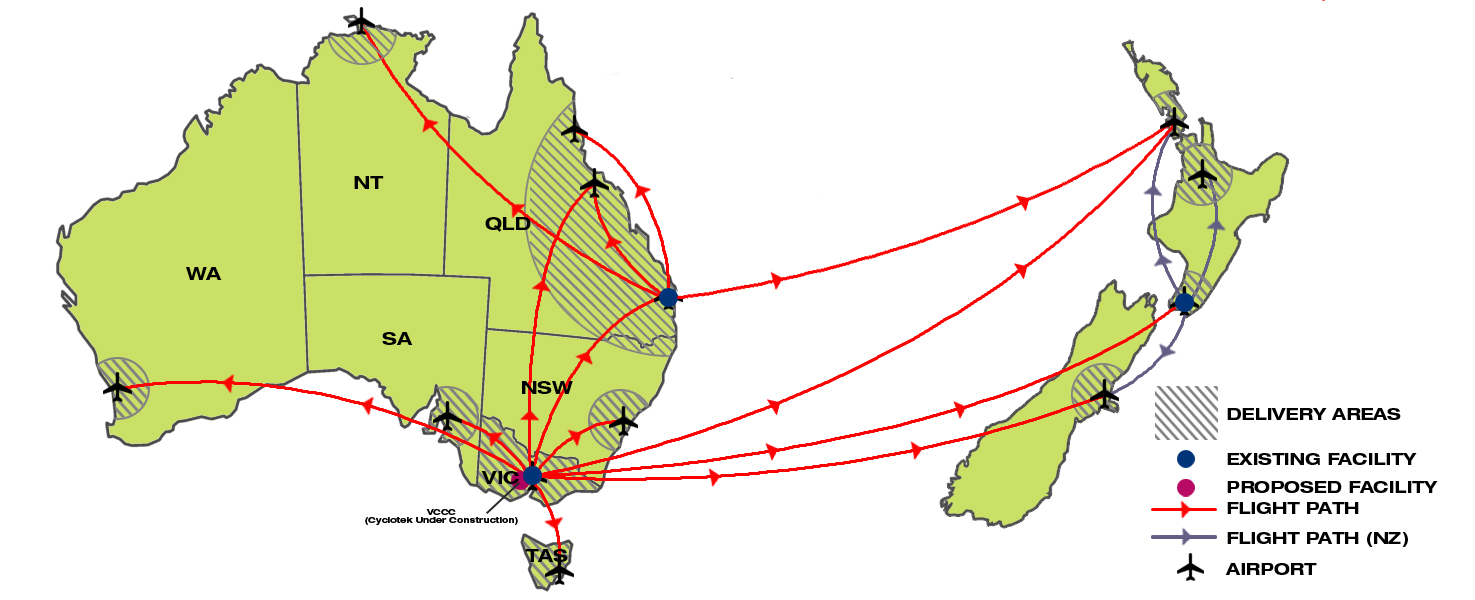 From the facility in Melbourne we have total coverage for Victoria (incl Albury), Tasmania and South Australia. Deliveries into Sydney and Brisbane enable coverage up to 2 hours from airports. Logistic planning has also enabled supply from Melbourne into Auckland, Wellington and Christchurch.
Our Wellington facility has complete coverage for New Zealand. Currently supplying Auckland, Hamilton, Wellington and Christchurch existing PET/CT facilities, but easily integrates with flights with Air New Zealand for other possible facilities.
With the expansion of our Queensland facility, Cyclotek will provide total coverage for Queensland and Northern Territory with enhanced capacity into New South Wales and Auckland.